Wir hatten Besuch von Eyecatcher Keevan of wineyard und eine Traumhochzeit mit Ypsilon fand in Aurach statt.


Hochzeitsbild Ypsilon und Keevan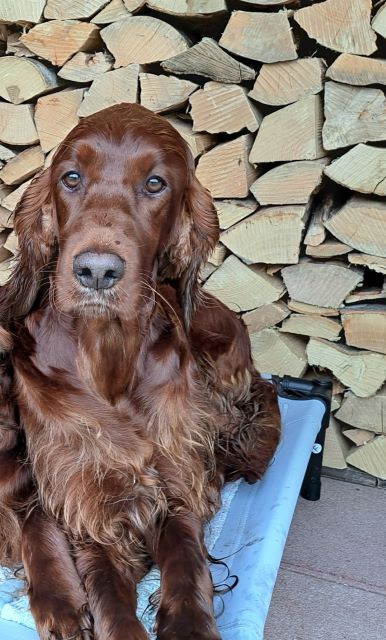 Ypsilon vom Gebirgsjägerhof und ihre ersten Kinder
HD: normal (A2)
ABL: 4069
Formwert: Vorzüglich mit BOS
PRA rcd1-Gene: NN/frei
PRA rcd4-Gene: Clear/frei
CLAD: frei
Österreichischer Jugend Champion
Jugendsuche PuS 68 Pkt.
und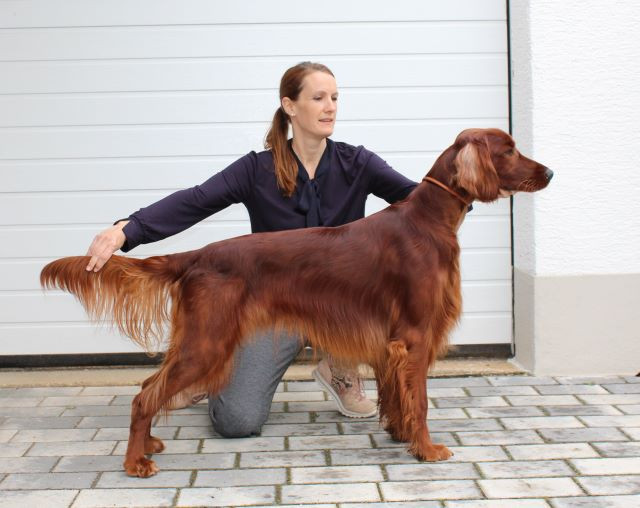 Eyecatcher Keevan of wineyard
HD: normal (A1)
LL: 4008
ABL: 3898
Formwert: Vorzüglich
PRA rcd1-Gene: NN/frei
PRA rcd4-Gene: Clear/frei
CLAD: frei
Landesjugendsieger
Dt. Jugendchampion(VDH)
Jugendsuche PuS
Jugendsuche Herbst PuS
Einzelsuche PuS
Das war wieder mal eine Traumhochzeit im Hau-Ruck-Tempo.
Dem erfahrenen Deckrüden Keevan bietet sich Ypsi an, als ob sie nicht zum ersten Mal Hochzeit feiert. Wirklich auf Anhieb verstanden sich die beiden und waren schockverliebt.
Unseren H³-Wurf erwarten wir ca. um den 25. Januar 2023, der Abgabetermin ist somit ca. um den 22. März 2023.

Mit dieser Verpaarung versprechen wir uns sehr gesunde, wesensfeste, leistungsstarke und schöne Welpen.

Ganz herzlich bedanken wir uns bei Burkard von der Groeben für die Anreise mit Keevan nach Aurach.
(Leider konnten wir die Hochzeitsreise nicht antreten, die Welpen aus dem F³-Wurf wollen ja in Aurach versorgt werden)


Da unsere Welpen bei Geburt meistens vergeben sind, nehmen Sie bitte rechtzeitig mit uns Kontakt auf unter 0171-1443495 oder email: leitnerherta@gmx.de
Wir haben bereits viele Reservierungen...!!